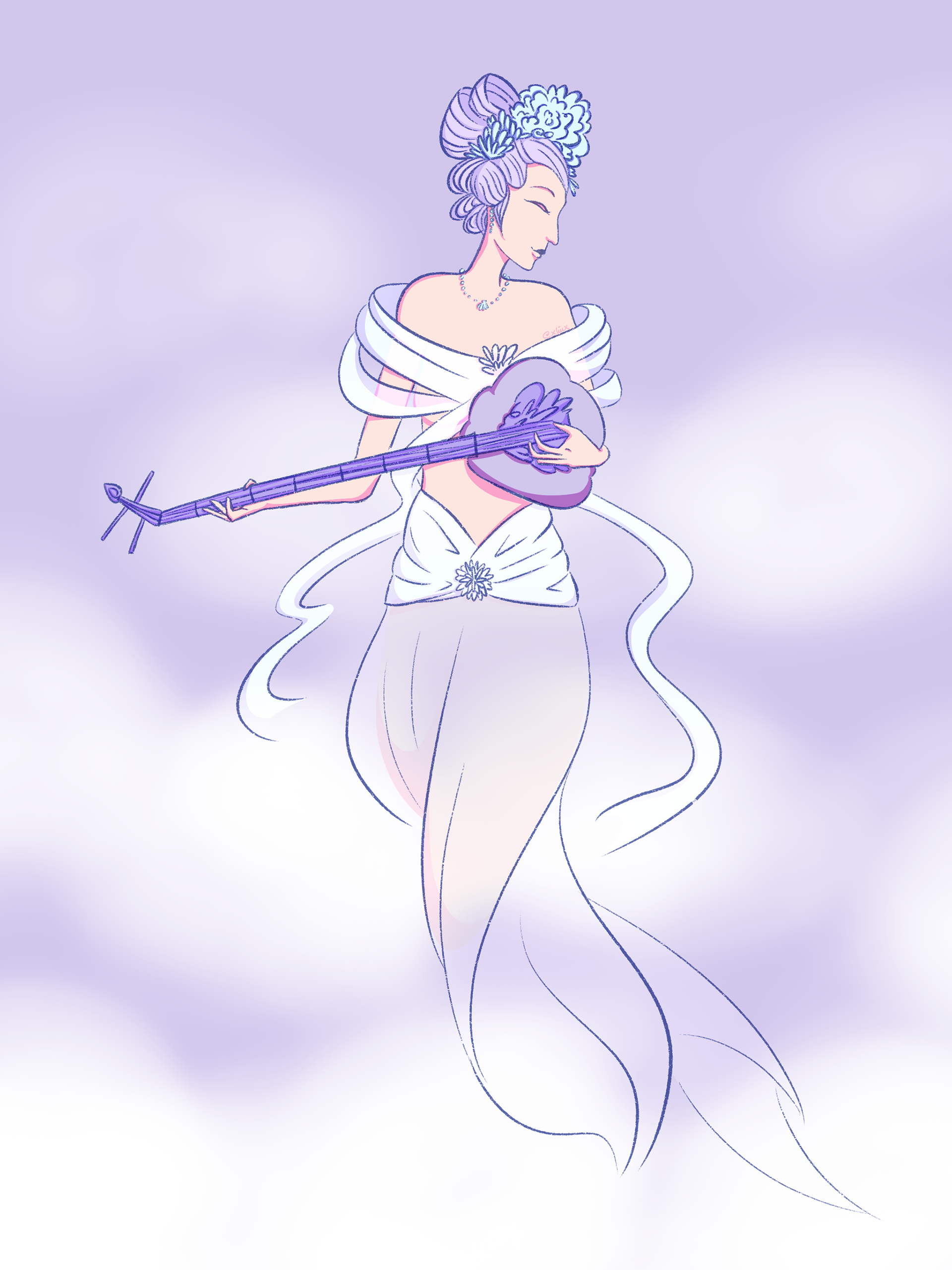 QING - A Tale of Love, is the story of a young woman, seeking true love. 
When I first started this project, I knew I wanted to create something including my heritage. As the daughter of Chinese immigrants, I've felt disconnected from Chinese culture for most of my childhood. I don't agree with some of the more conservative thought patterns that my parents in particular seemed to have, but I do love Chinese art and culture as a whole. 
This conflict in values with parents is a very familiar topic for a lot of children with immigrant parents. That's why I decided to create a narrative, using one of my own experiences. 
The image on the right was the starting point of this project. I already felt the fear and discomfort of not really knowing how to make something "Chinese" without being racist or stereotypical. It was a difficult tightrope to walk on, but I felt relieved and happy when I made this illustration. While the line art and colours might not be "Chinese", it was my own take, my own signature embedded into this take on a Chinese mural I saw. It didn't need to be completely Chinese, because I am not completely Chinese either. 
I started sketching my characters as silhouettes. The style reminded me of shadow puppet theatre. 
I had a clear story in mind I wanted to tell, with two main characters: the Mother and the Daughter. I named the daughter Qing, meaning love and kindness. The two would have a strained relationship, based on misunderstanding, but not resentment. 
In terms of style, I found myself leaning towards the simplicity of the silhouettes I made in the image on the right. However, as I moved forward in my designs, I craved for a style that allowed a bit more detail.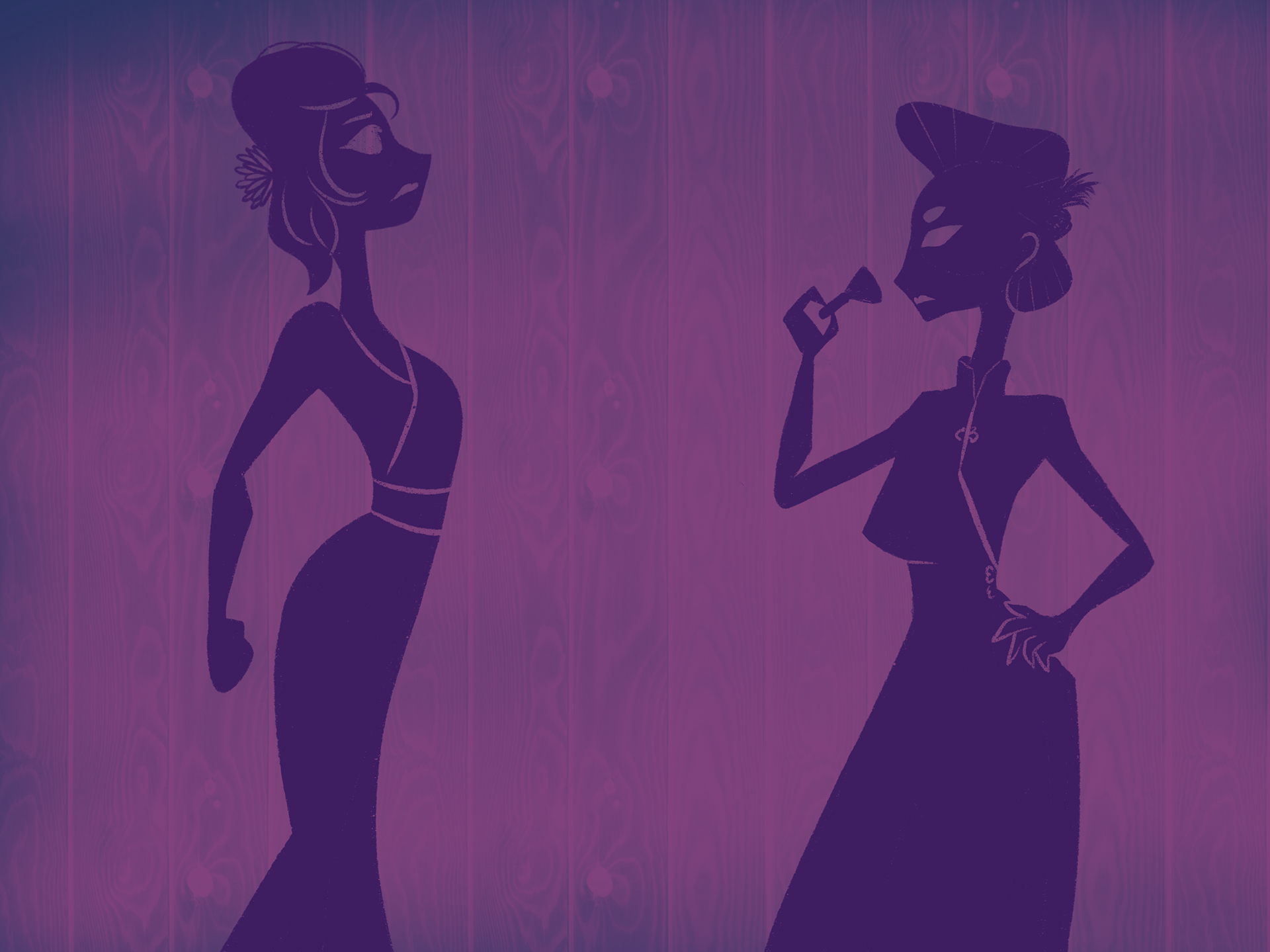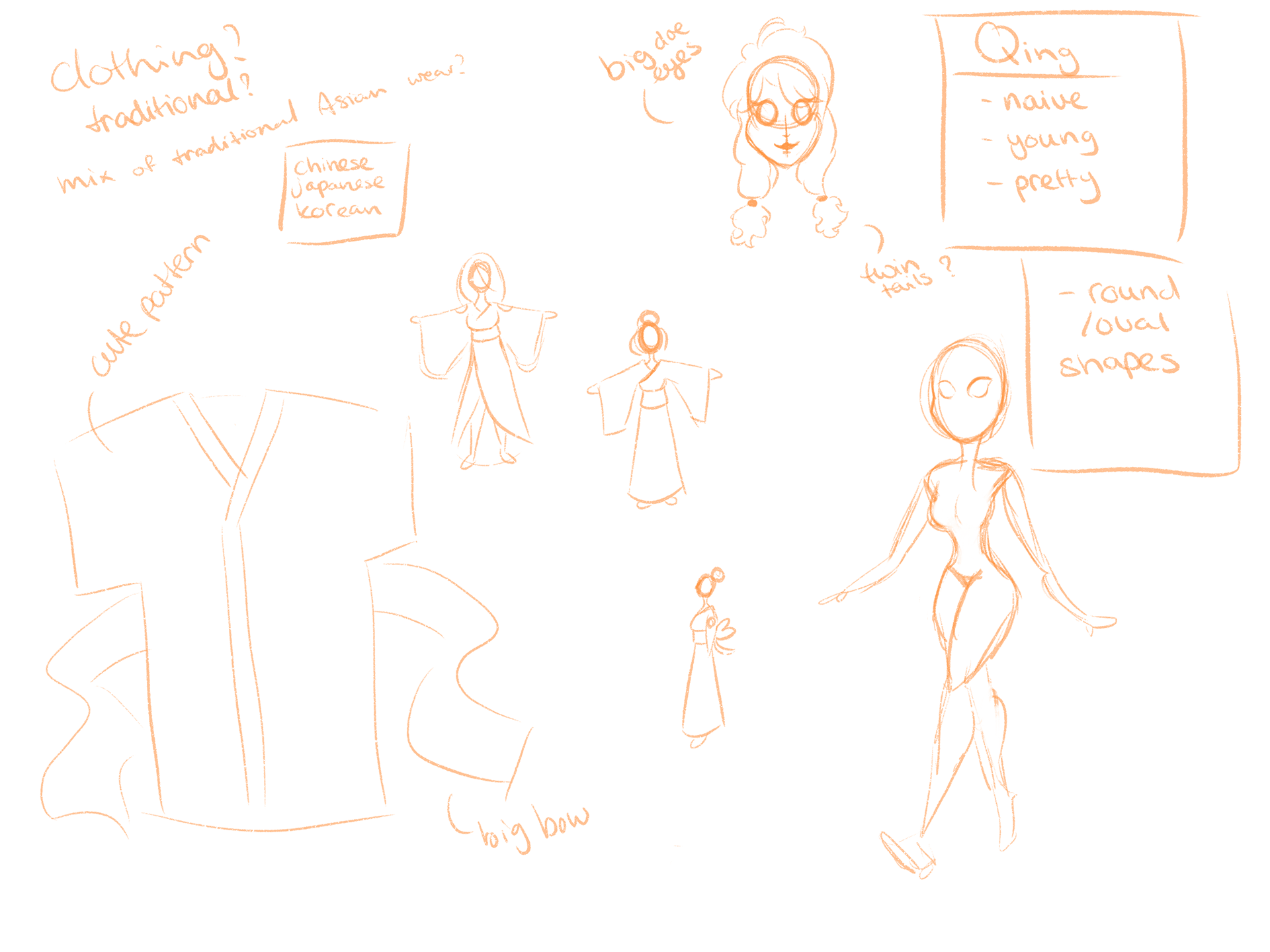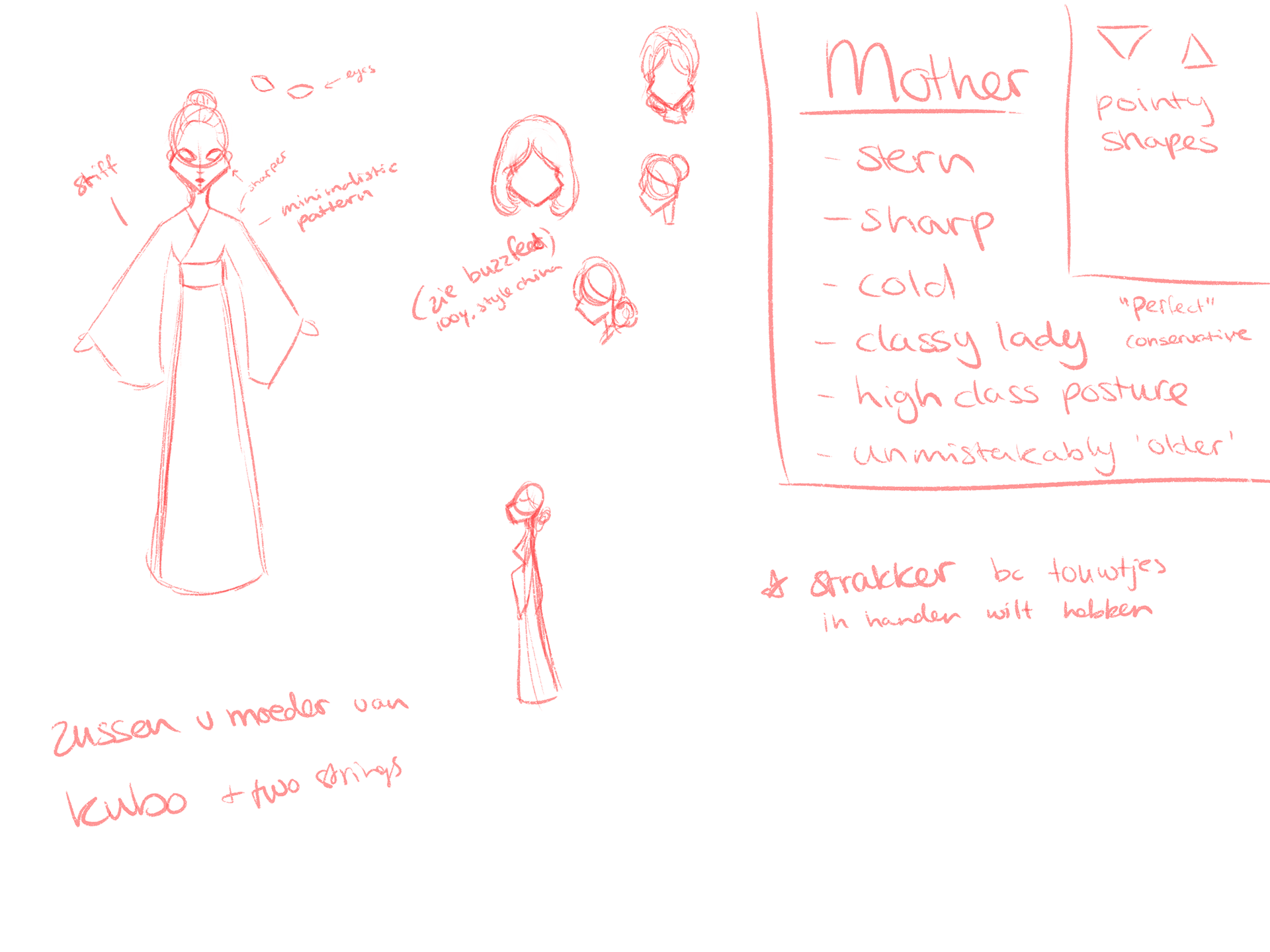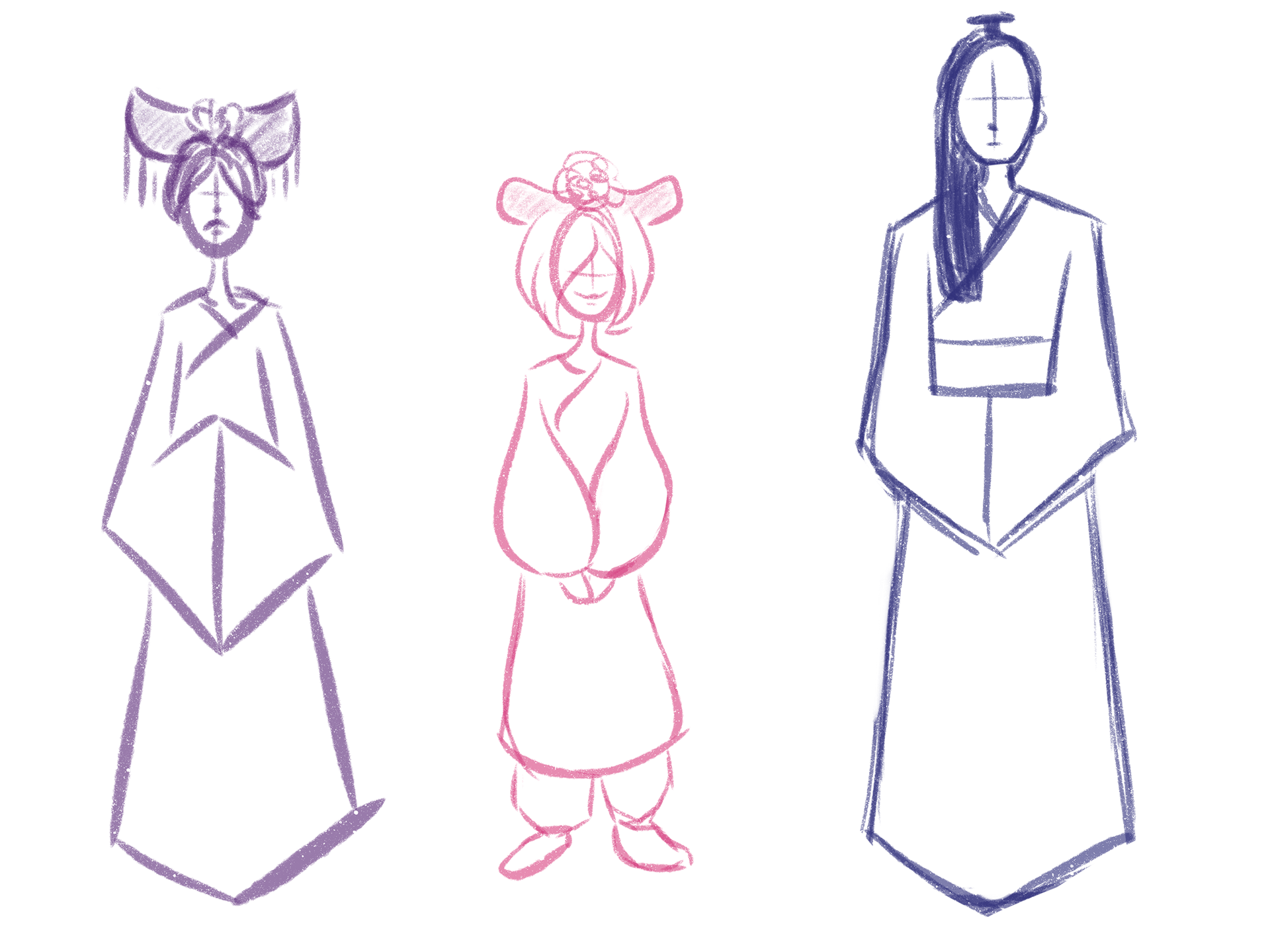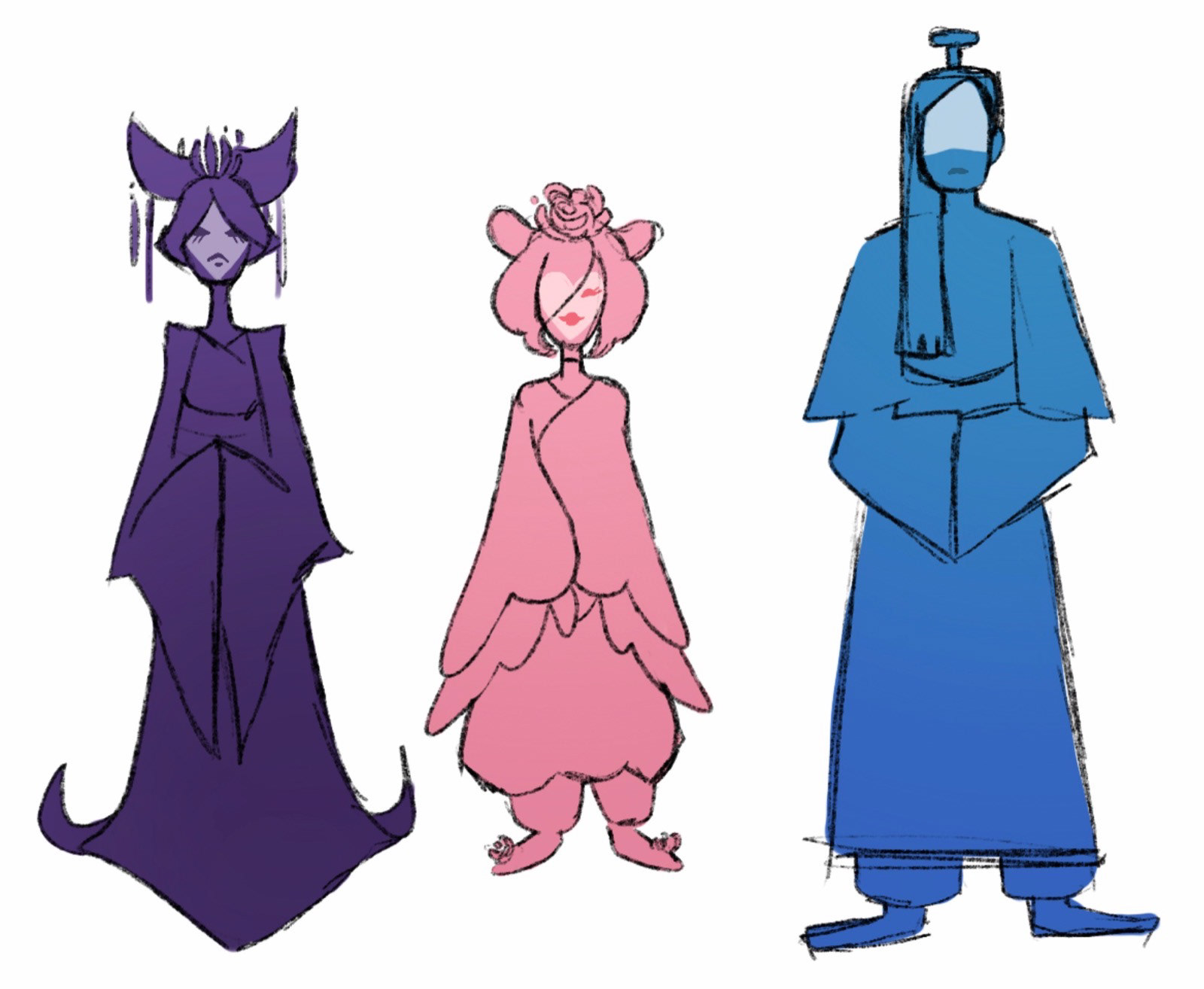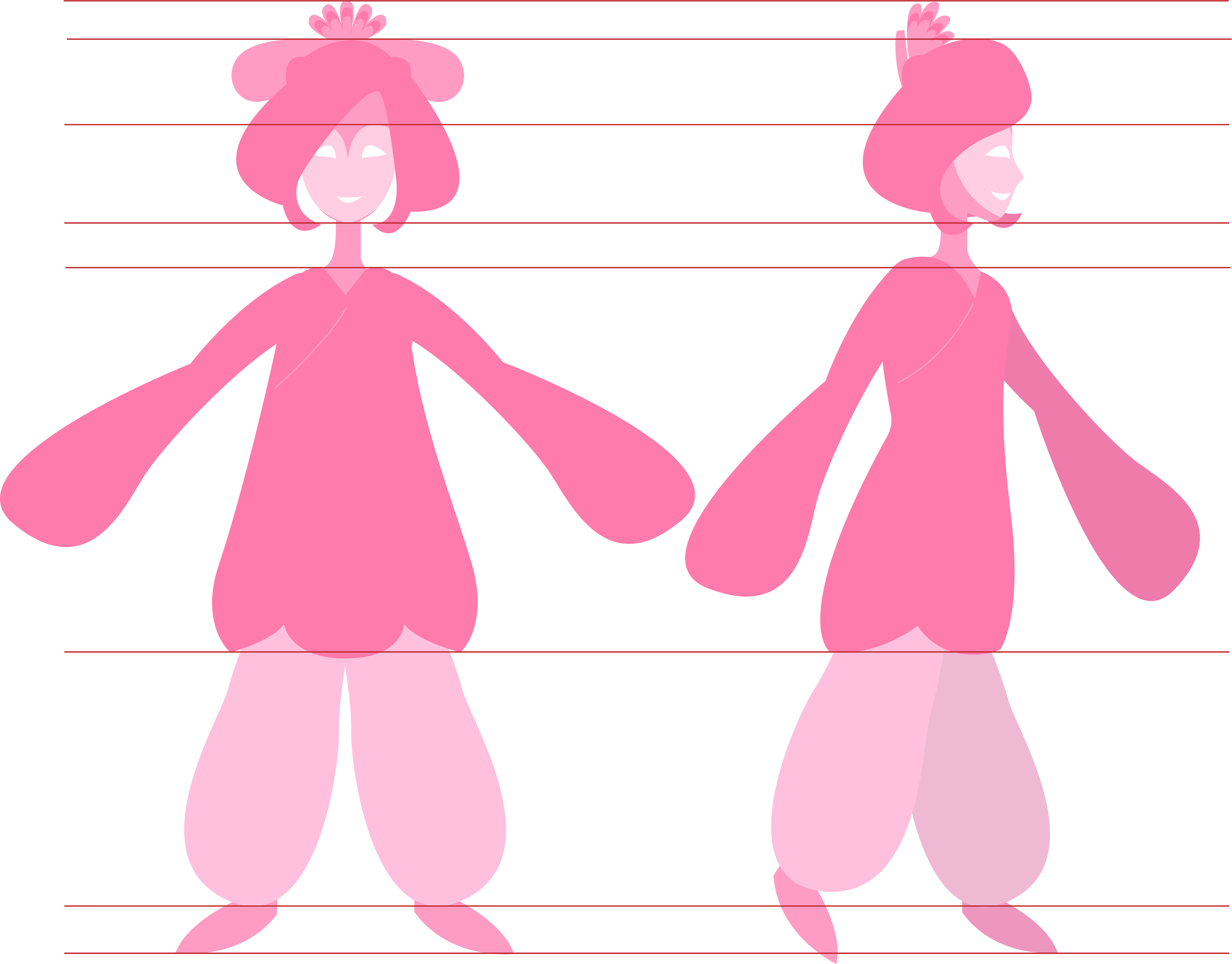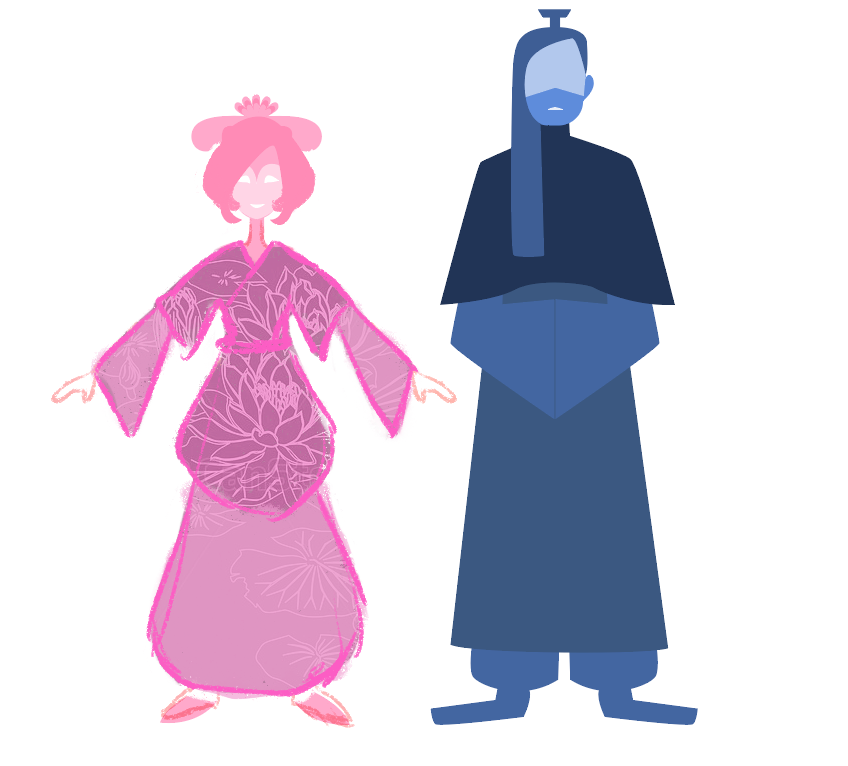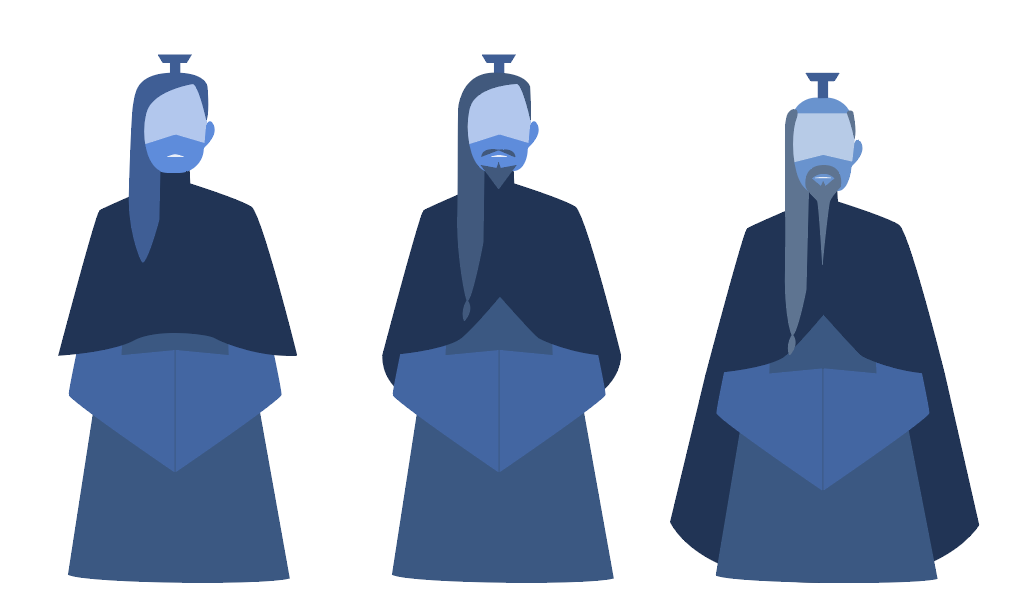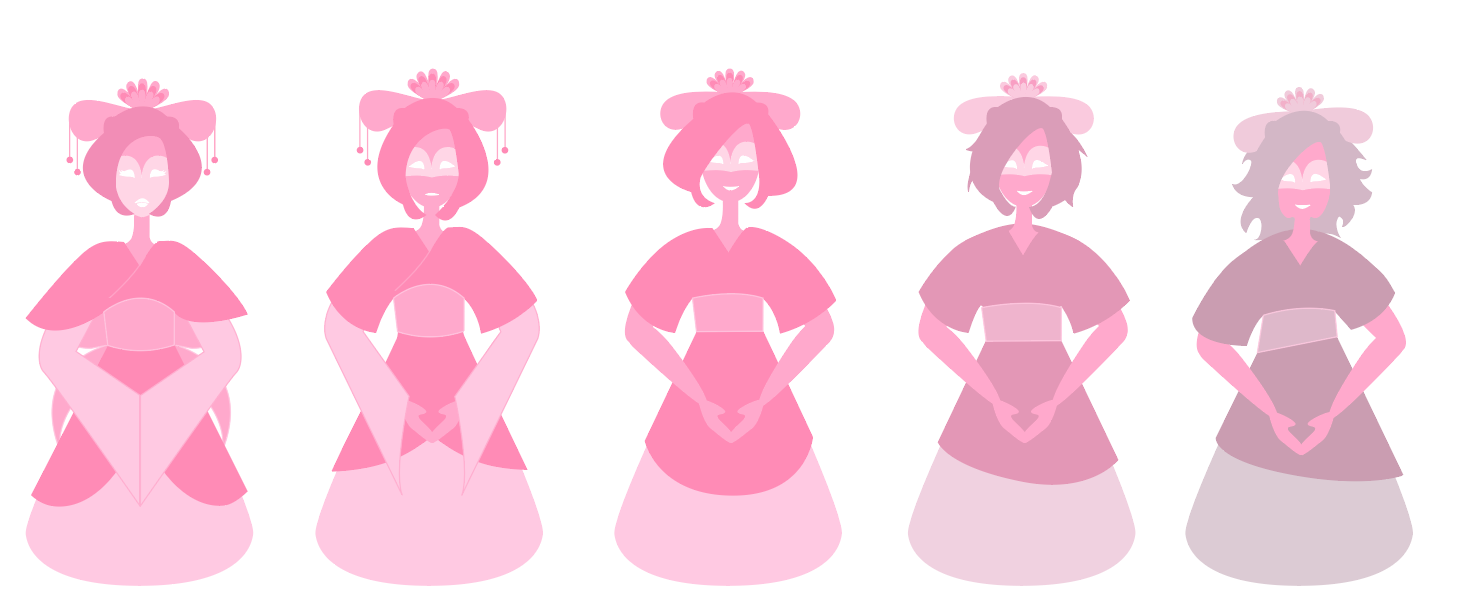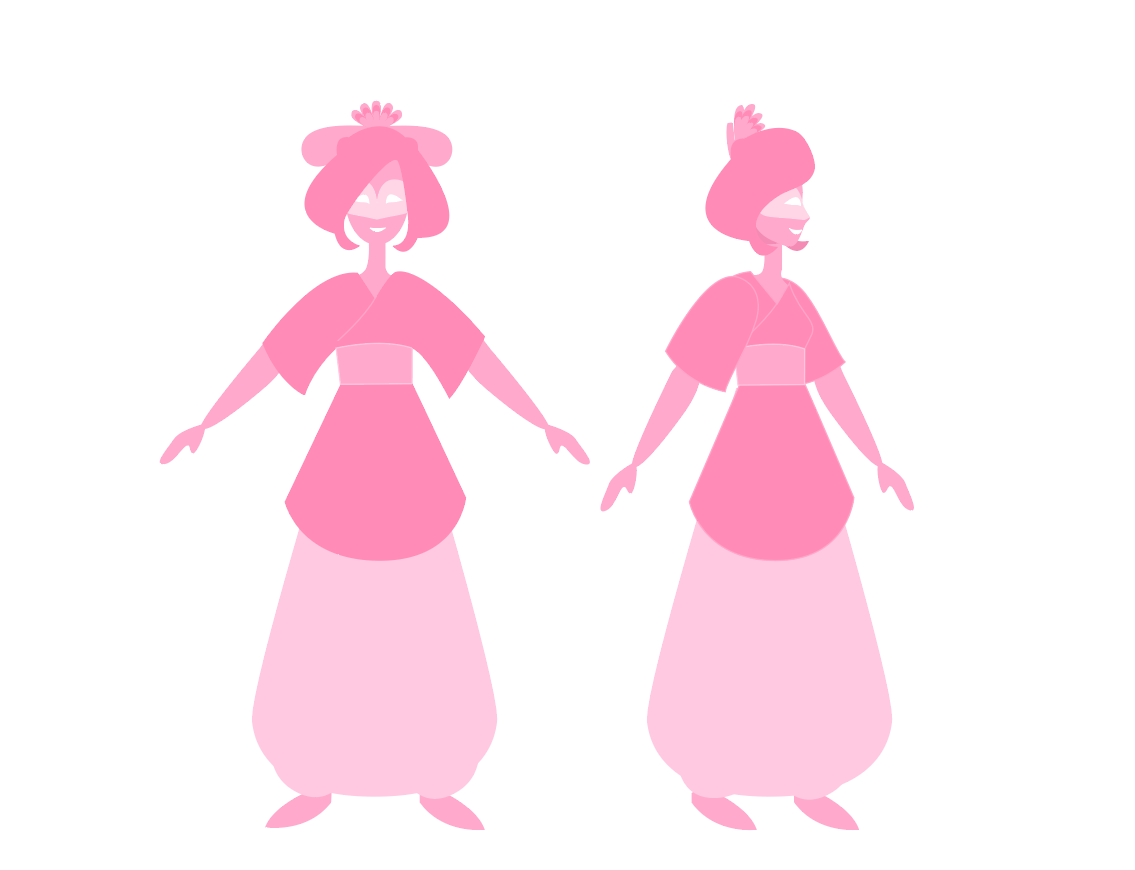 I wanted to keep the characters simple, minimalistic, but clear in design. 
Qing is a naive, young girl. Her shapes are round, to give off a friendly and inviting impression. In the initial designs, I wanted her to be the only character that wore pants, to contrast the other two. In the end I still chose to give her a dress and a long, slender posture. 
Mother is a stern, high class woman. Her posture is key in her design. From her headpiece to tip of her dress, she is sharp and pointy, giving off a villainous vibe. 
Jin, who becomes Qing's husband, is a mysterious, unreadable character. I personally really enjoyed his first design, where his face was entirely covered by a helmet. This design stood out too much in comparison with the main characters, and his style did not match the Asian world setting I was building. 
Qing ages twice in this film. First, she ages naturally, her hair turning grey and her clothes becoming more ragged. The second time, she puts in an effort not to age naturally, and cosmetically adjusts her appearance. This causes her to look more like Mother.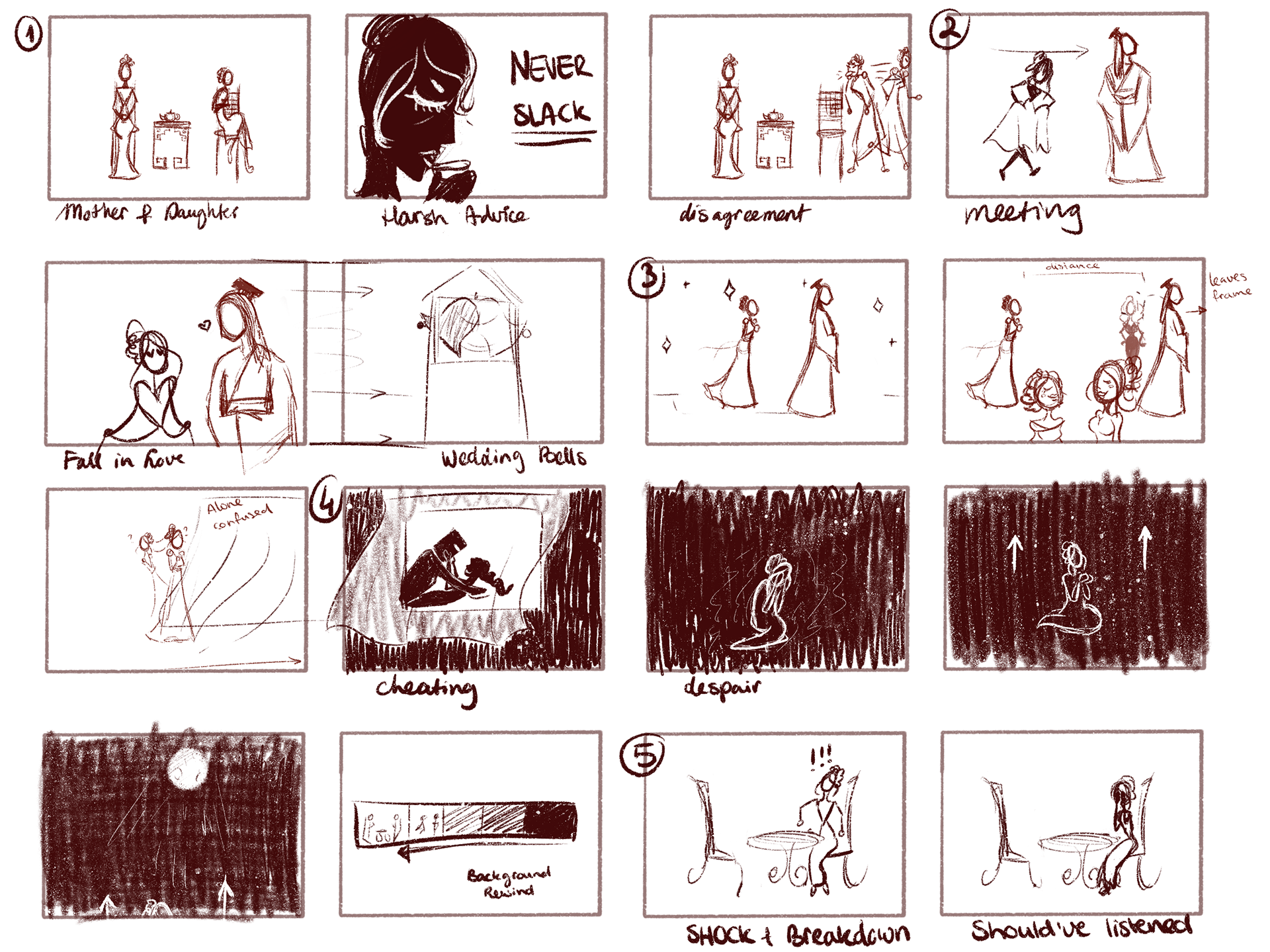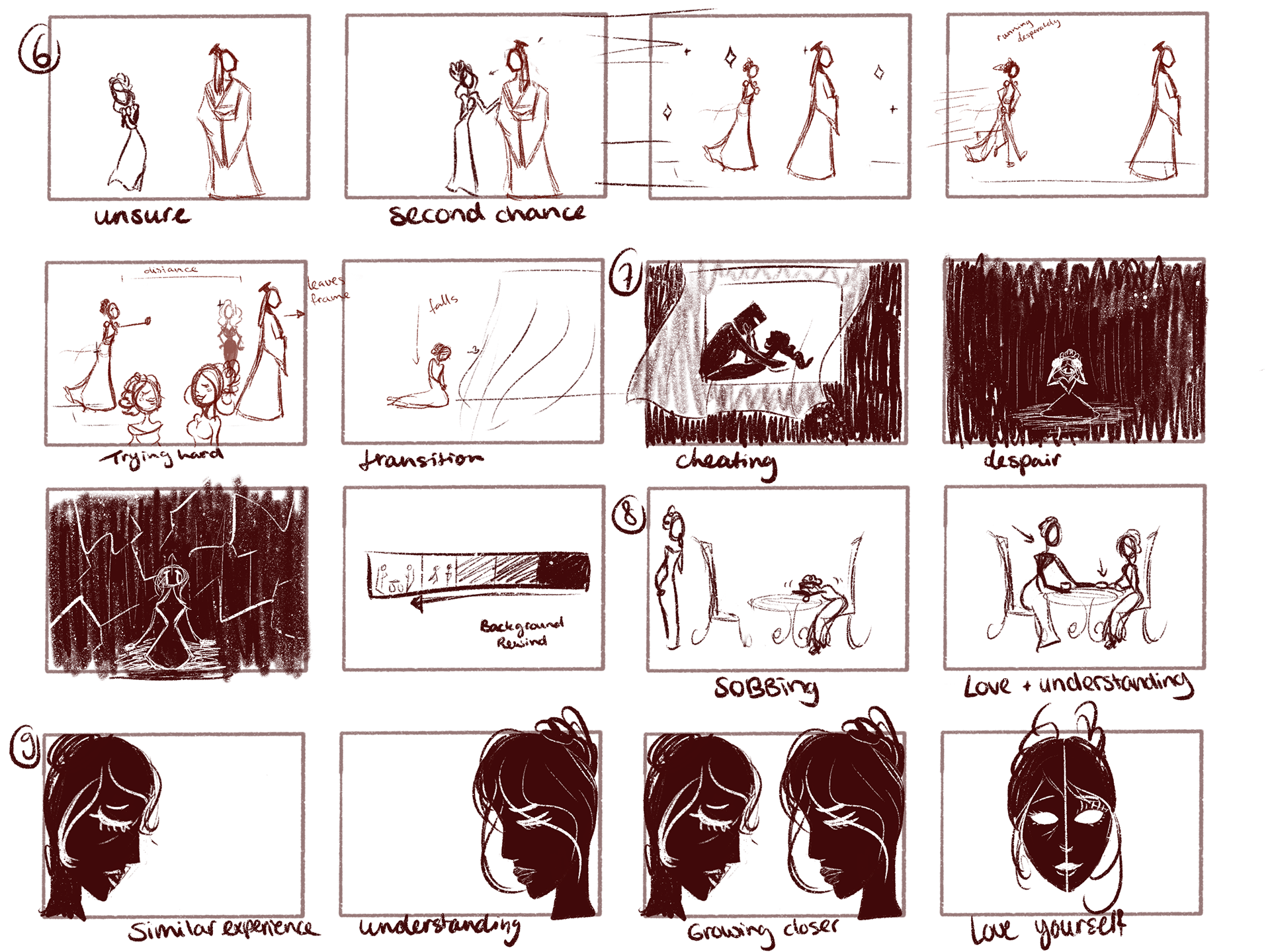 As mentioned before, the story was clear in my head. Qing, a young woman seeking true love, and her Mother, doubtful and stern, discourages Qing from pursuing unrealistic ideals. Qing wants to prove her mother wrong and ventures out to find love regardless. But what if Mother turned out to be right after all?
I wanted to explore the possibilities of the ways Qing's life could've ended up. Listening to her own desires and listening to Mother. In my interpretation, she ends up the same both times. She can only change by learning from what happened and take both experiences to heart.
My biggest struggle was finding a way to end the story. What was the message I wanted to convey? How did I wish for the audience to feel afterwards? I didn't wish for a negative ending, because that was not the point of my story, but I didn't want an ending that was too positive either, because it would feel forced and unrealistic to me. The ending I've chosen now, is one I feel confident about.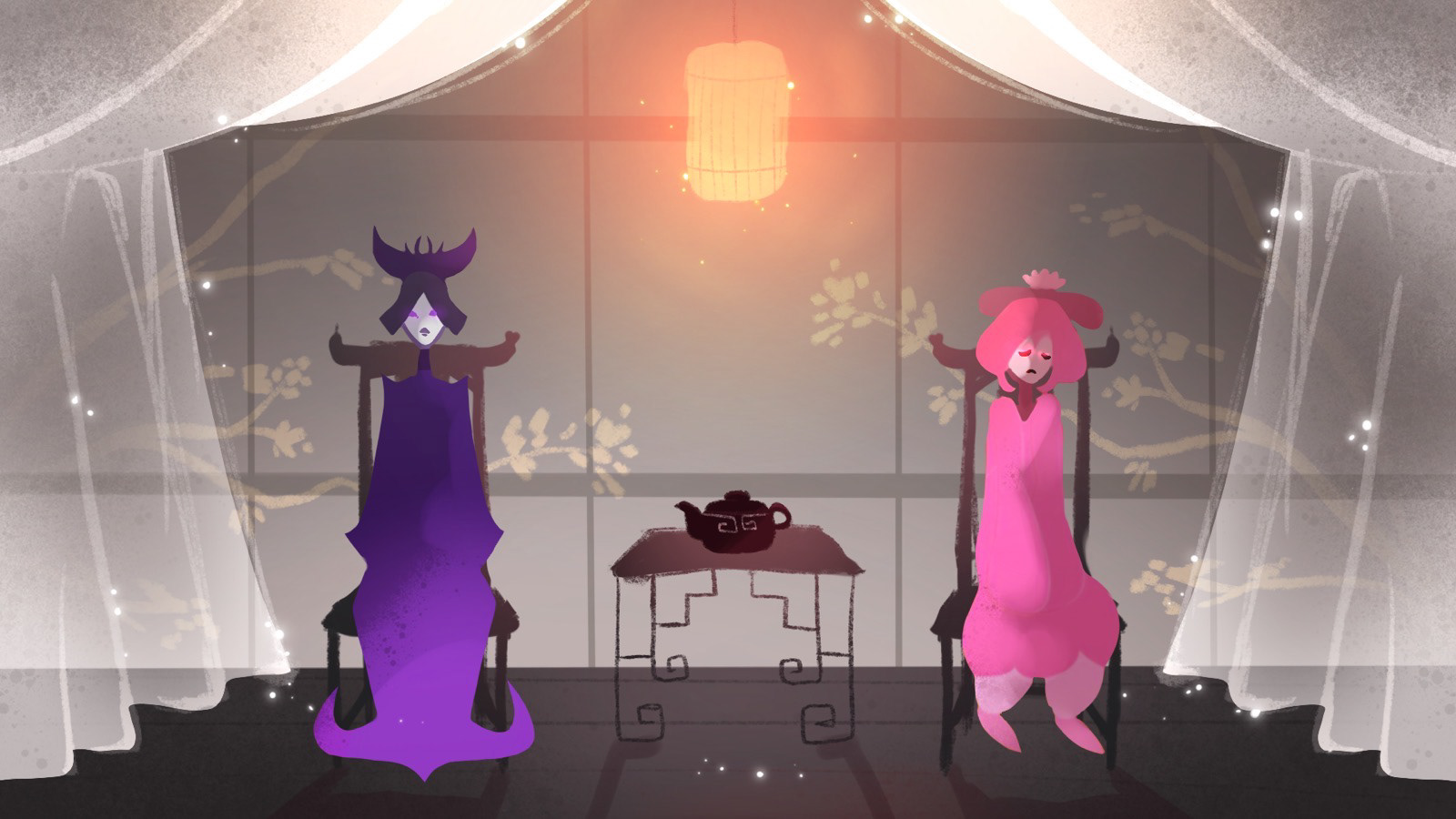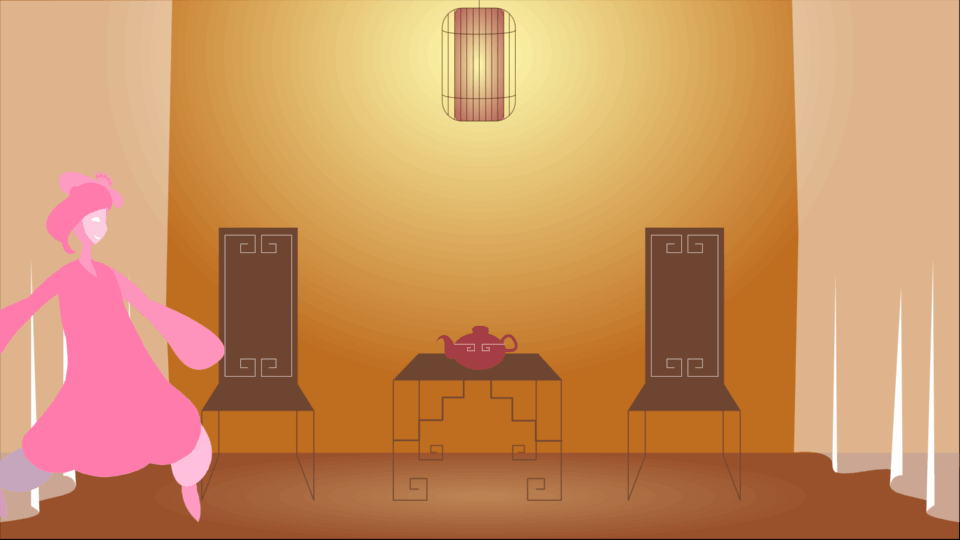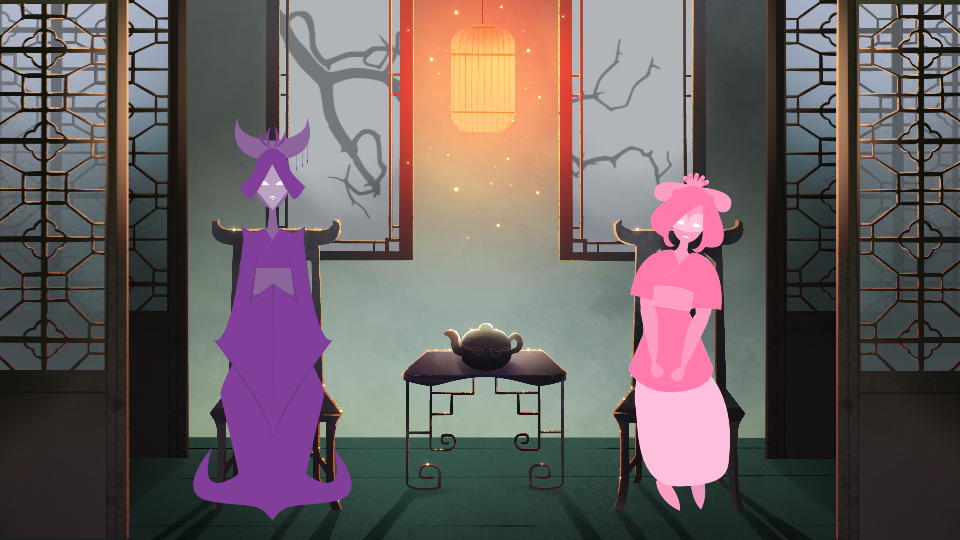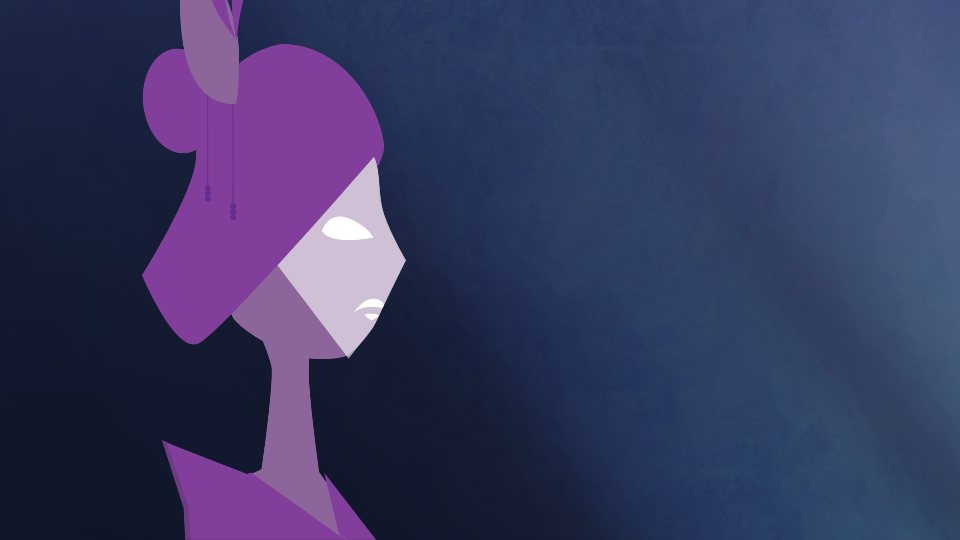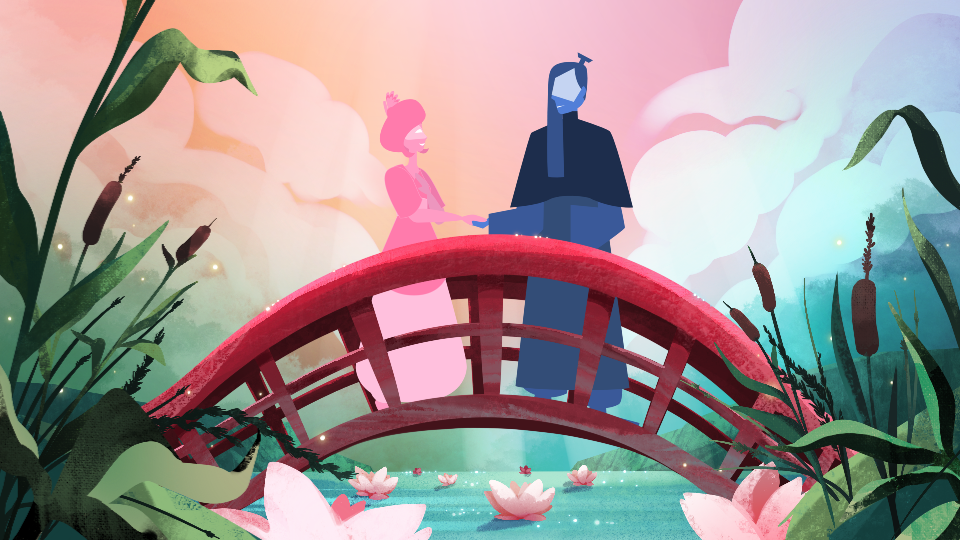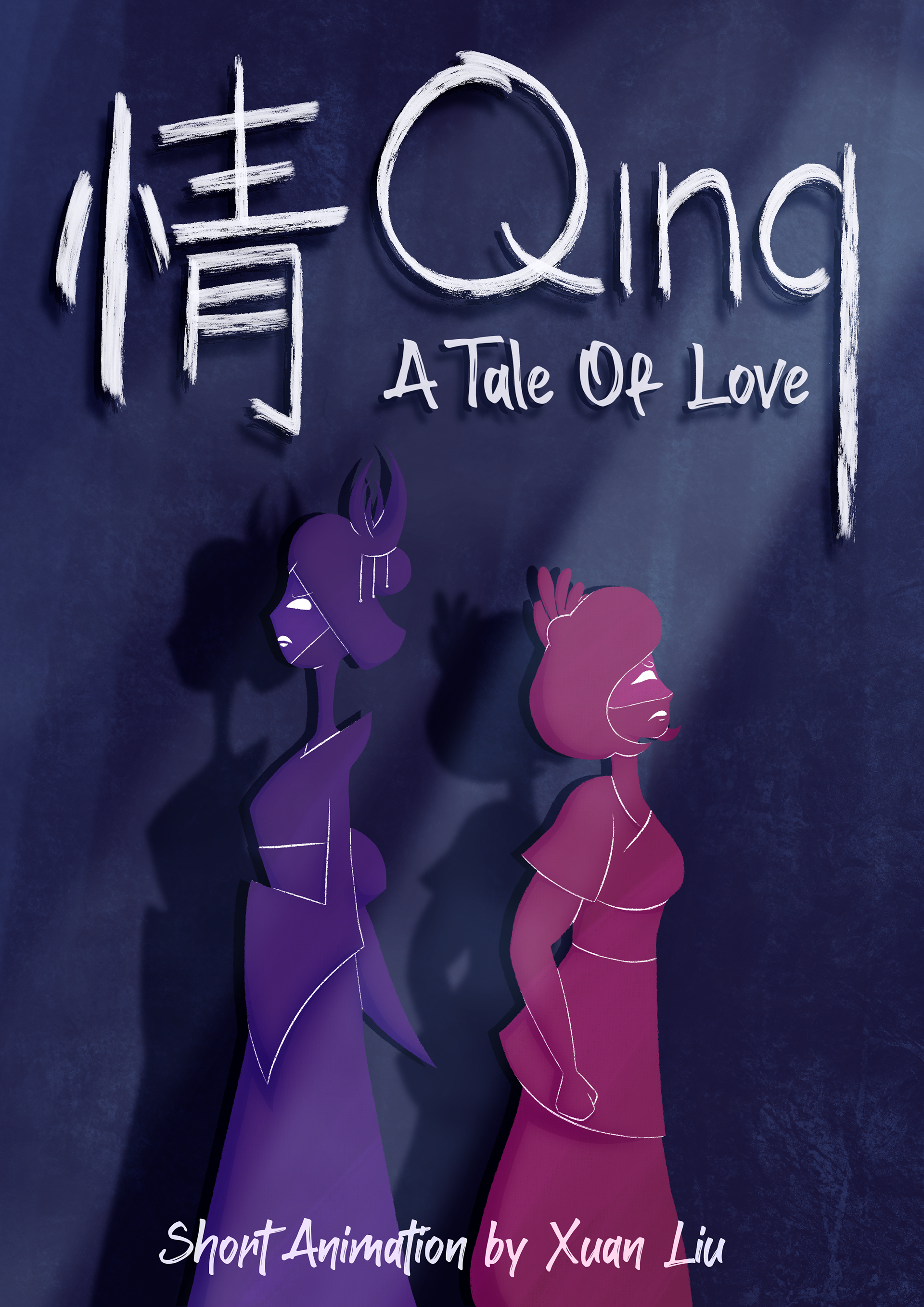 The project has been finished, but is yet to be released to the public.
From October 7th to 16th, there will be a screening of my work at Electron in Breda. More information is available at 
https://nowshow.nl
If you've made it this far into reading, I would like to sincerely thank you for taking your time to do so. Have a wonderful day!