Happily Ever Afterlife is a short animation about Sam and Violet, who are about to get married. But suddenly, disaster strikes. Will the couple be able to overcome this very unusual obstacle?
My main contributions to this project were as Lead Animator and Storyboard Artist.
Storyboard and Concept sketches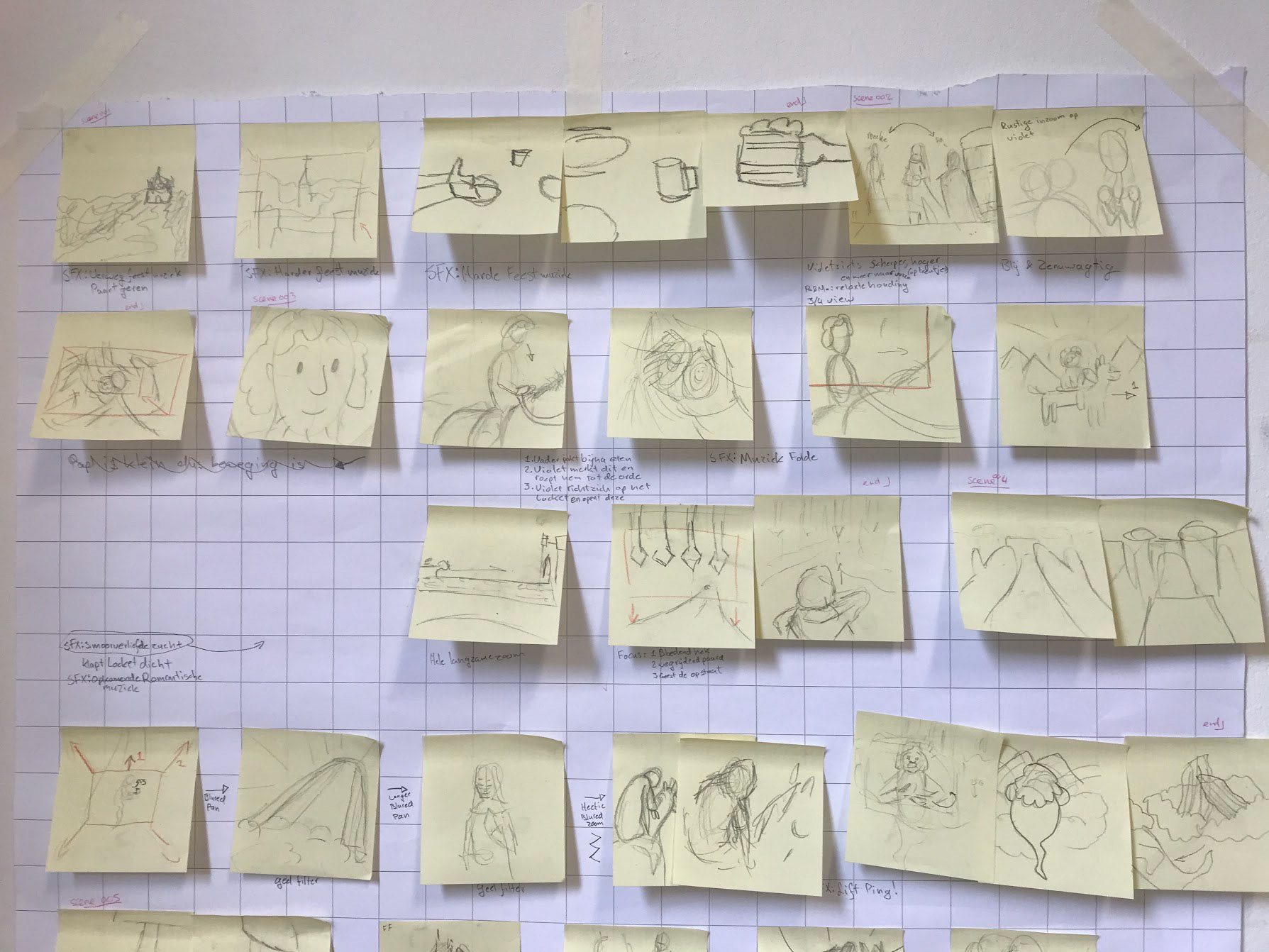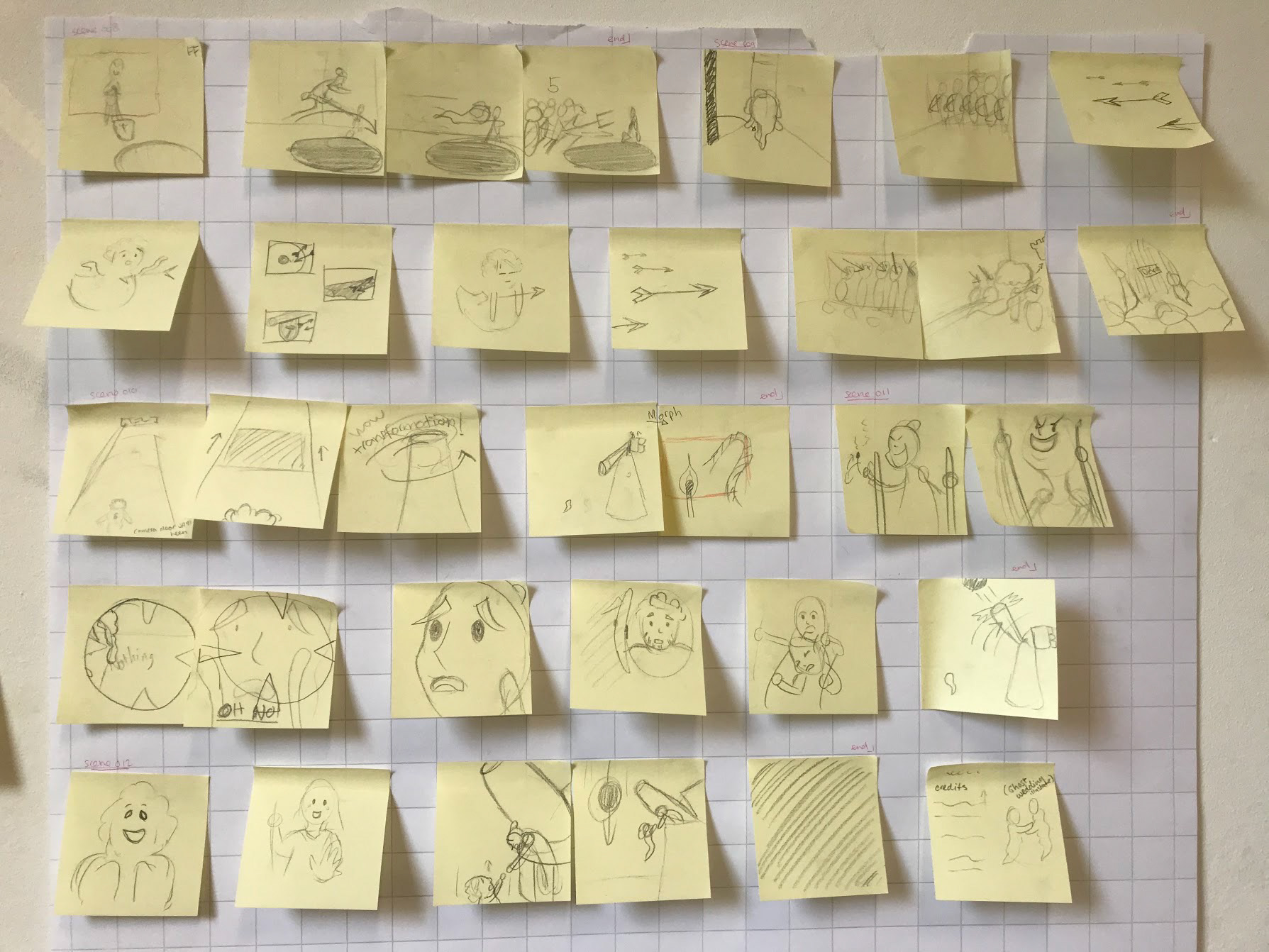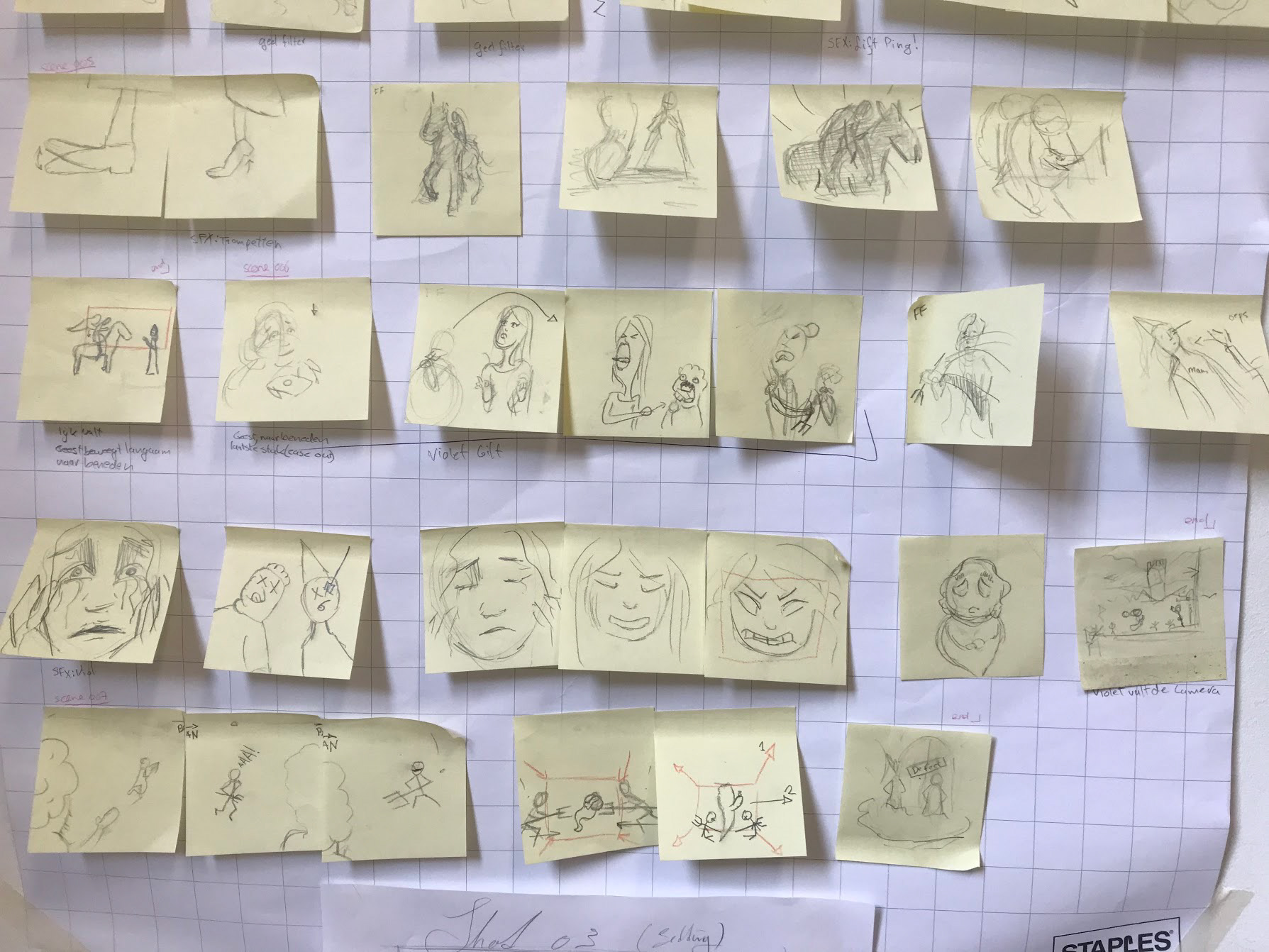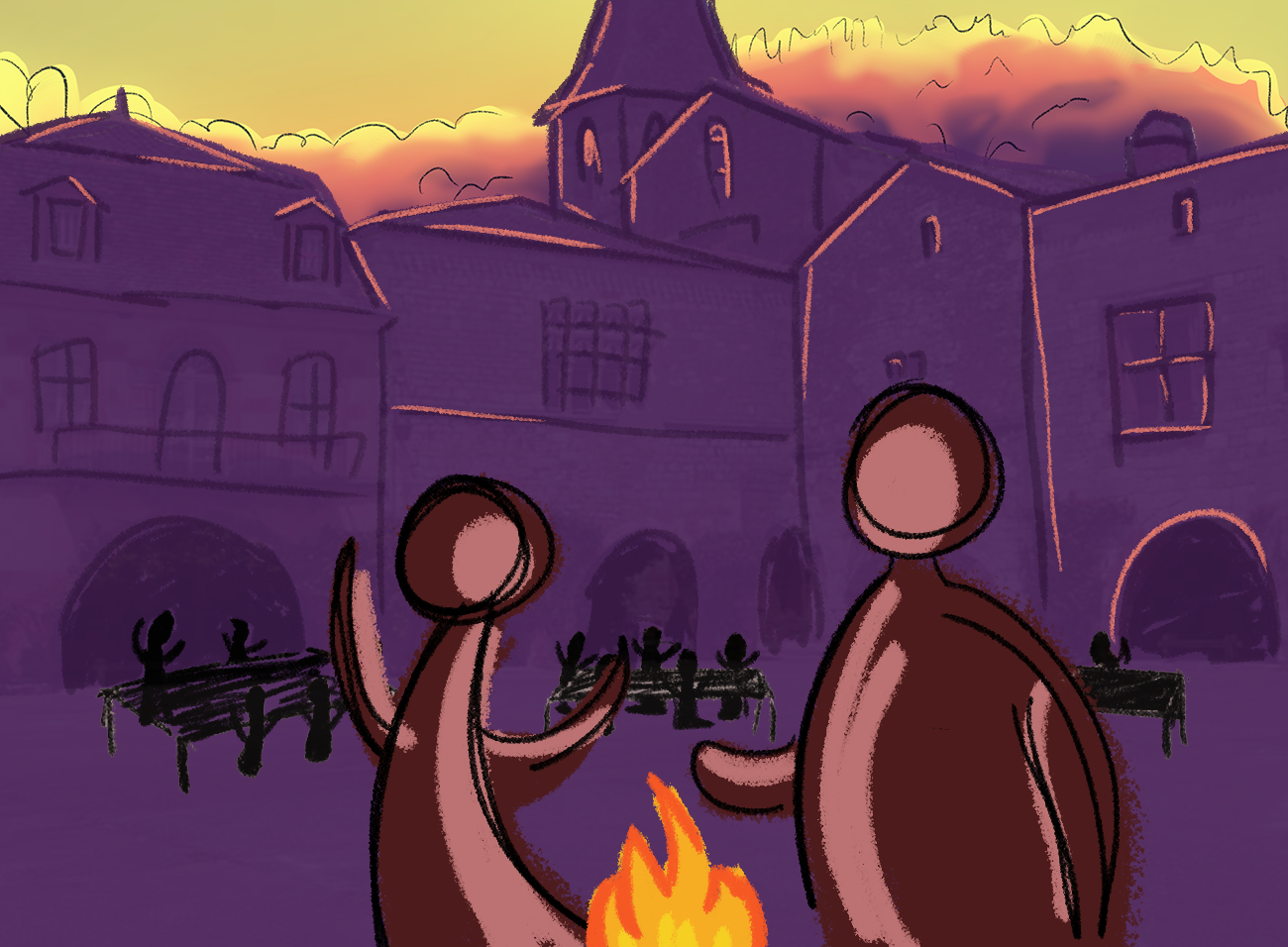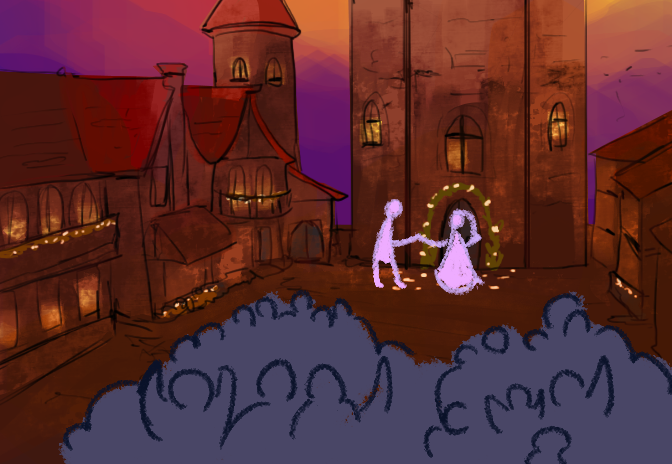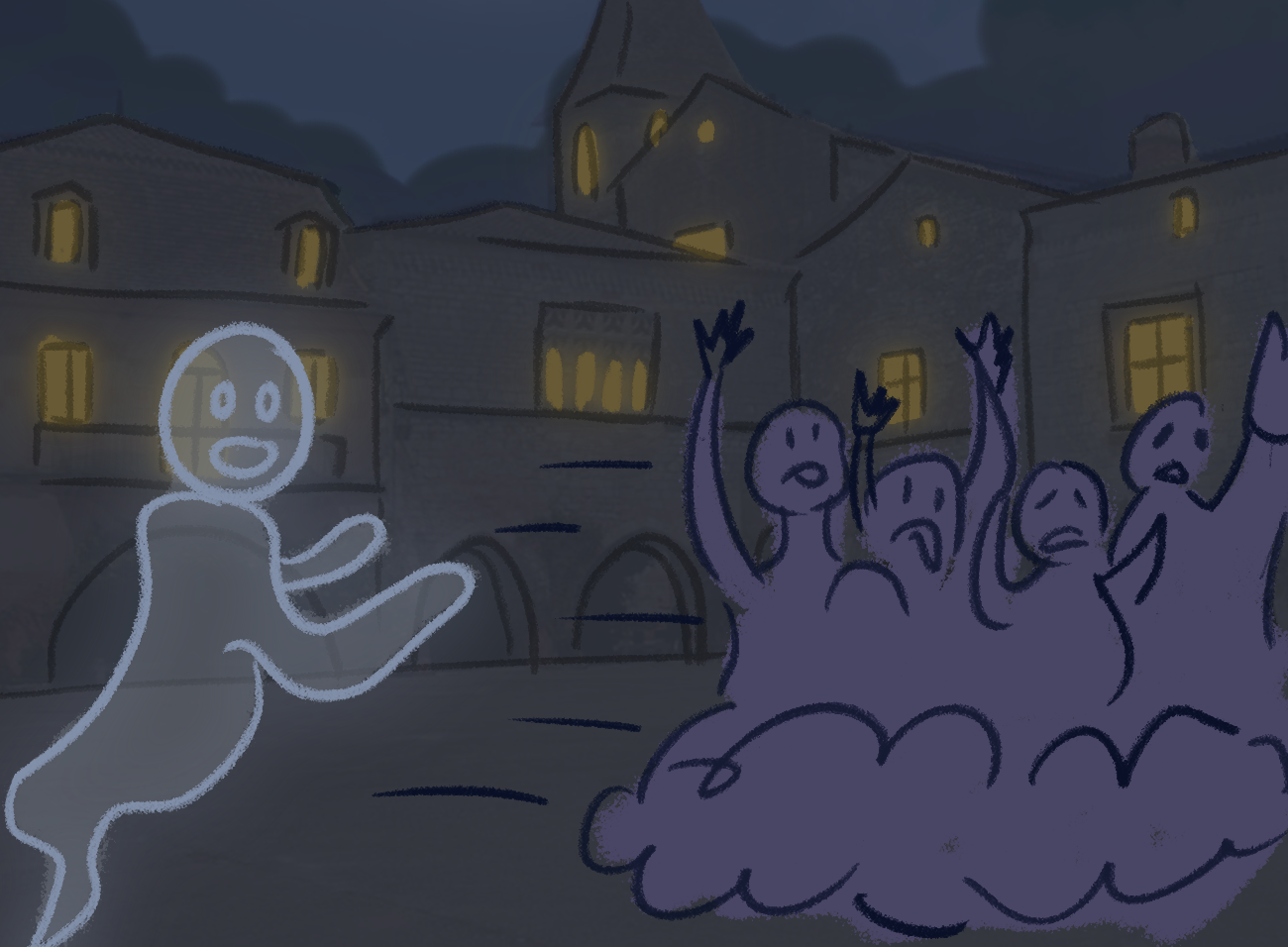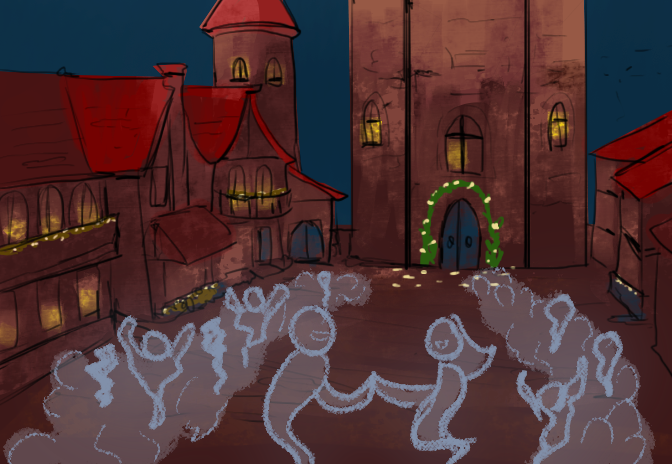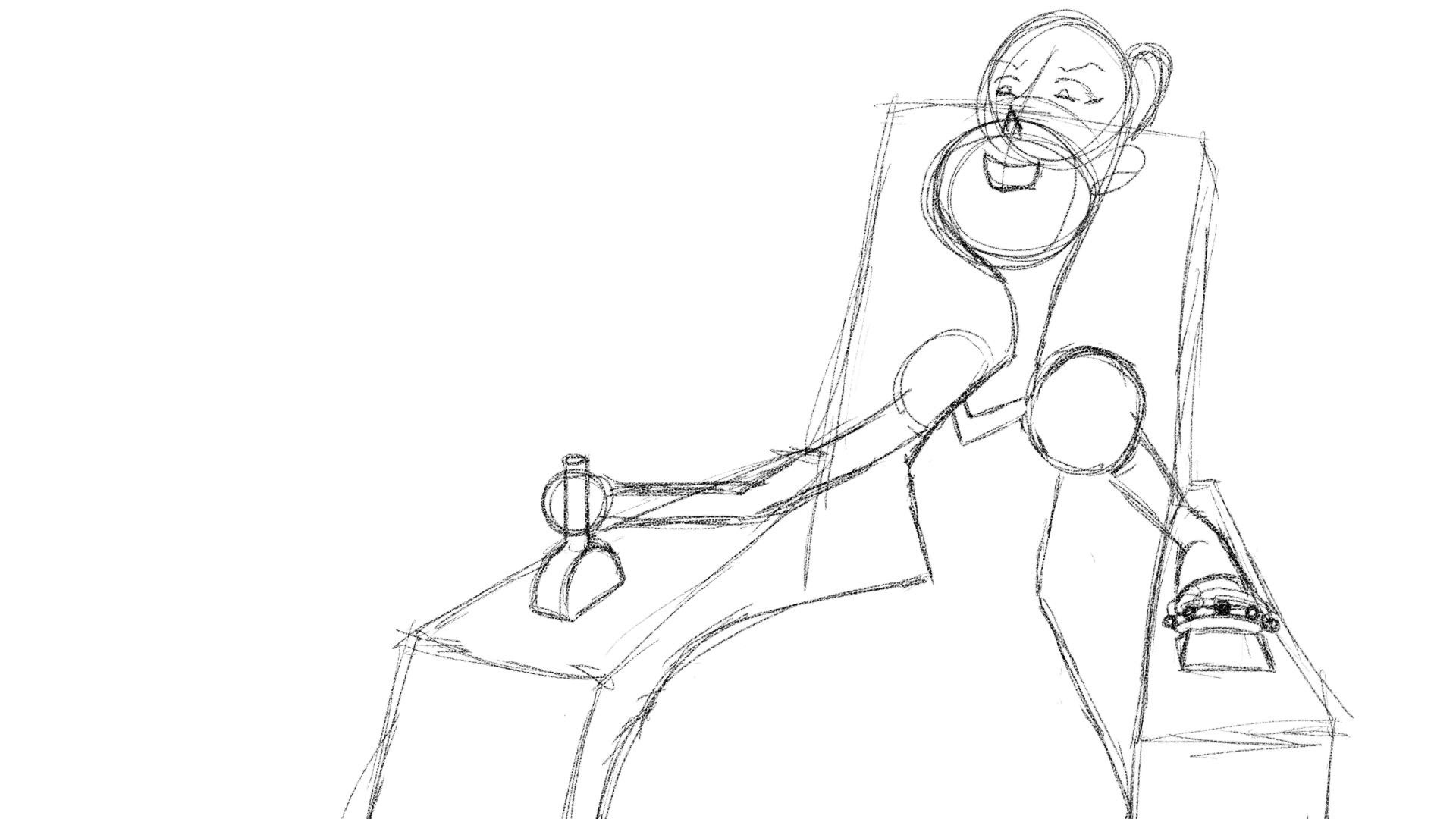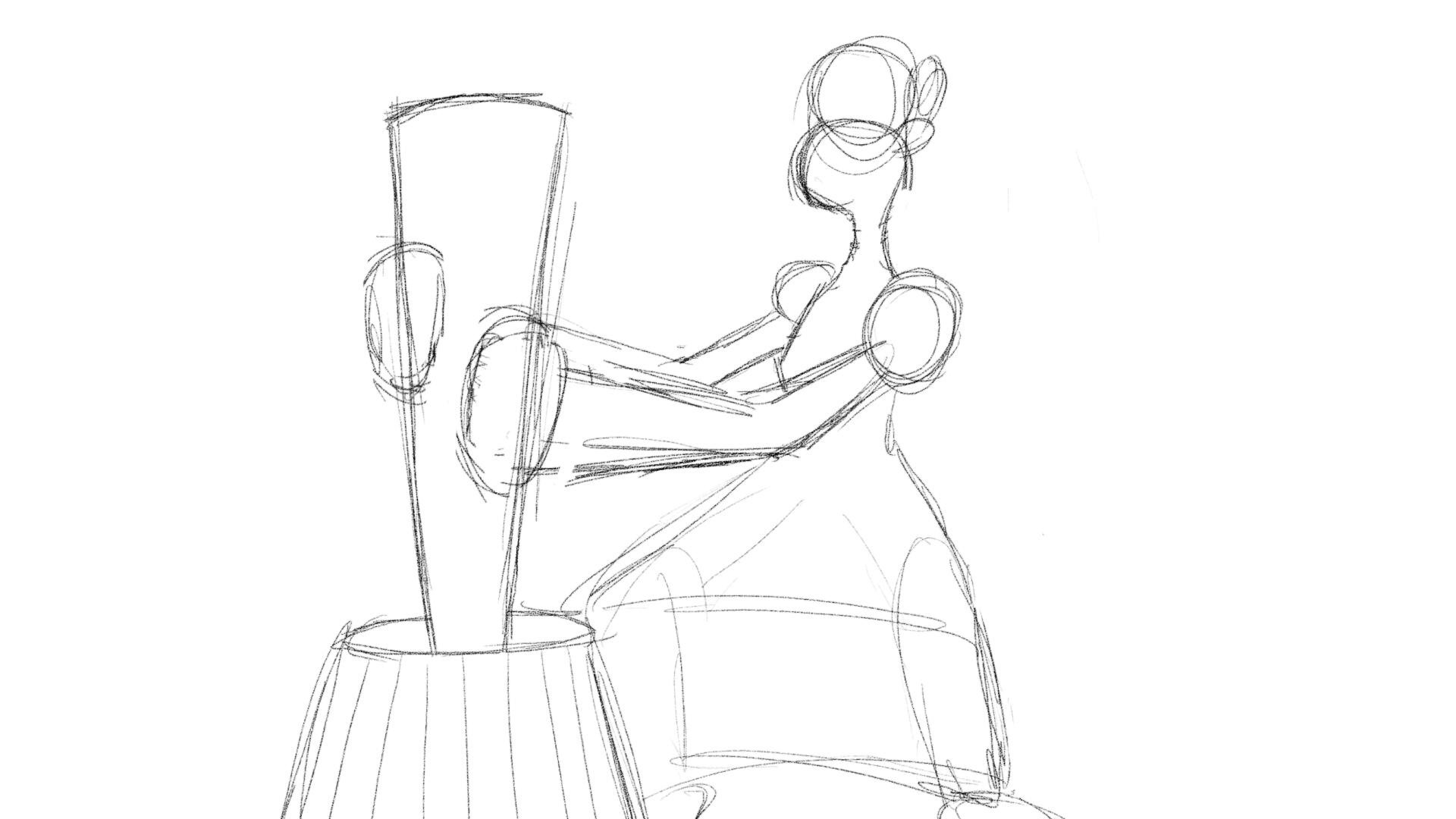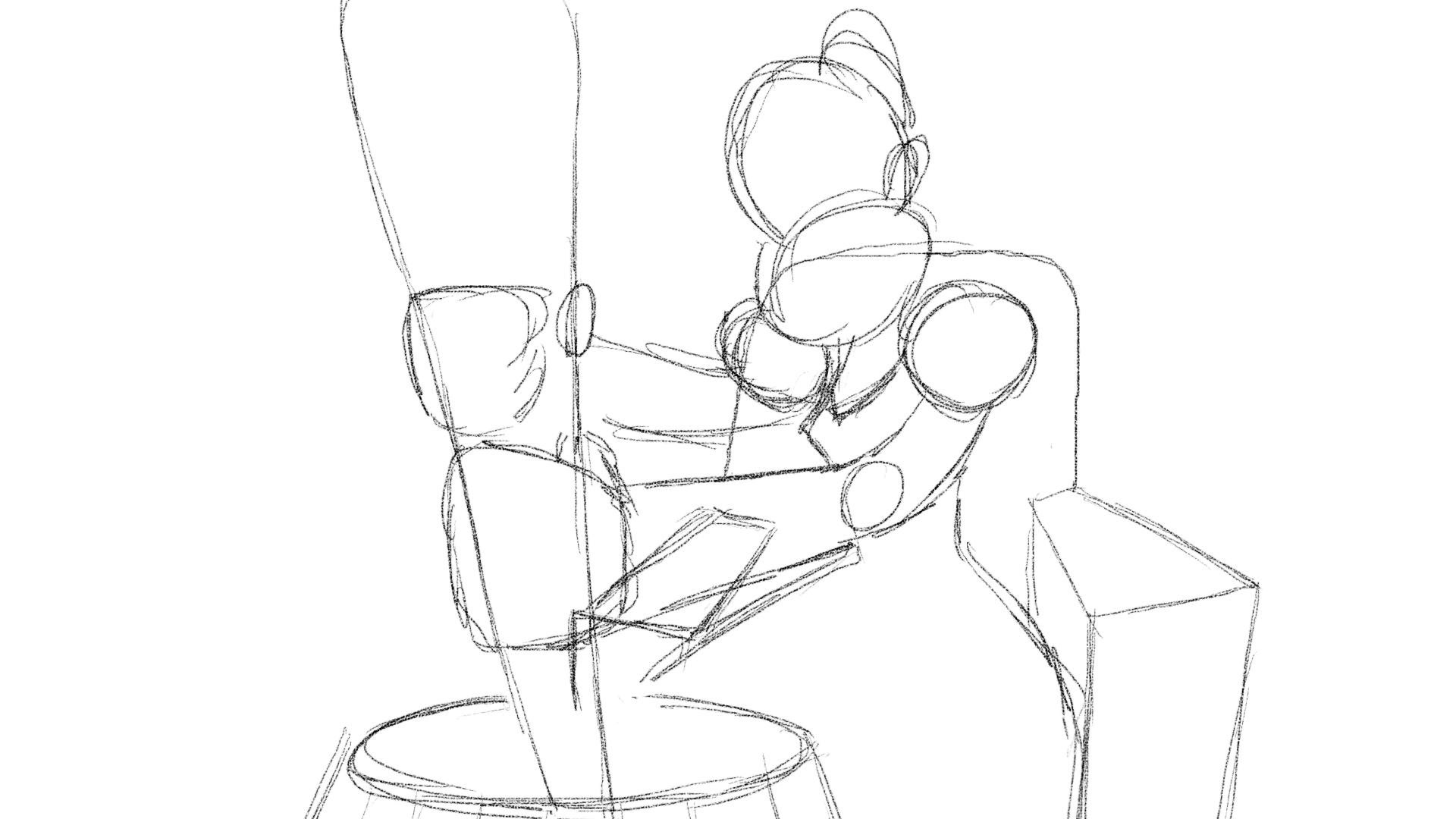 I was in charge of animating the female main character Violet, using the software Toon Boom Harmony. Here you can see a couple of examples of the rough animation.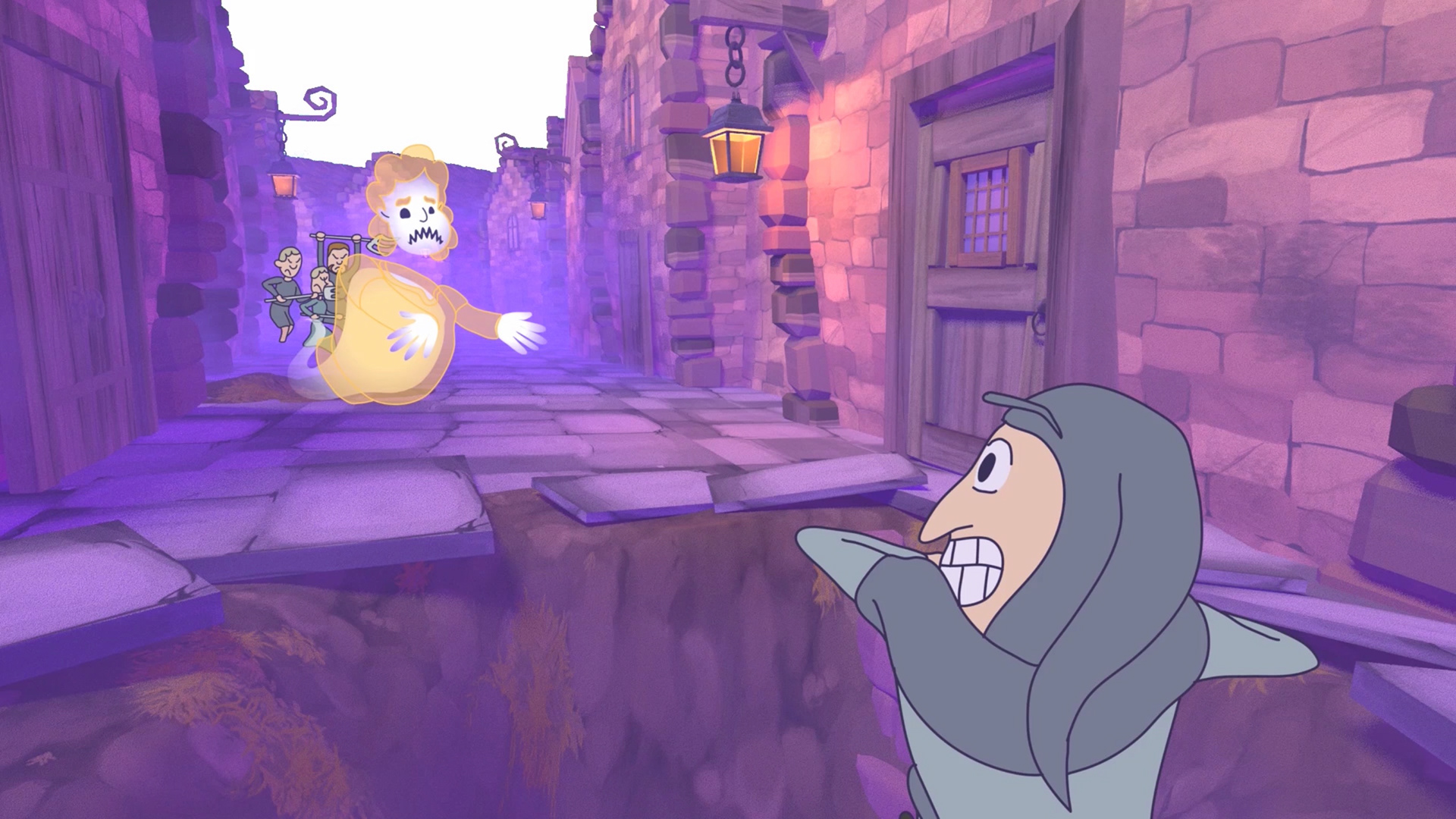 The project was a collaborative effort of twelve students from AKV St. Joost Breda and the HKU:
Caitlin Kwaijtaal, Kasper Boutkan, Frank Geboers, Ilonka Zwarts, Anna Koppen, Jessica Hellings, Jorinde Hol, Nikki Ariens, Yixin Zhang, Anja Jozic, Valérie Adriaensen en Xuan Liu.
The project has been finished, but is yet to be released to the public. For more information, please feel free to contact me.